Helping You Plan Your Financial Future!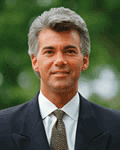 The financial management process at Reynolds & Associates Financial Group begins with an in-depth evaluation of your current financial situation. Once we've established your overall objectives, we'll focus on your specific goals.

With changing economic conditions and market swings, we advocate investing sensibly over the long run and maintaining an adequate level of insurance coverage. We work with you side by side so that you're confident in and comfortable with the financial suggestions we make.
Understanding how to position yourself in the marketplace requires that you understand the impact of volatility, price fluctuation and personal risk tolerance on your financial objectives and investment portfolio. The selection of a product should be the last part of your planning process - not the first.